Founded in 1986, the AYCA is an industry group for full-time, professional yacht charter brokers. Our efforts have had a considerable influence on chartering in all parts of the world.
8:00am: Breakfast
8:30–8:40am: Introduction -
Neal Harrell / Brooks Marine Group
8:40-8:45am: Welcome from Bahamas Ministry of Tourism, Investments & Aviation -
John H. W. Pinder II / Parliamentary Secretary
8:45-9:15am: Destination: Rhode Island -
Mark Brodeur / Rhode Island Commerce/Director of Tourism
9:15–9:45am: ECPY Transport Charter Agreement -
Thierry Voisin / European Committee for Professional Yachting
9:45-10:15am: Destination: Croatia
Helena Catipovic / Posh Affairs
---
— 10:15-10:30: Break —
---
10:30-10:45am: AYCA E-Contracts Platform for AYCA Contracts -Martha Lukasik / CharterWorld
---
10:45am-12:00pm: Round Tables with our partners:
All Seminar Attendees Welcome!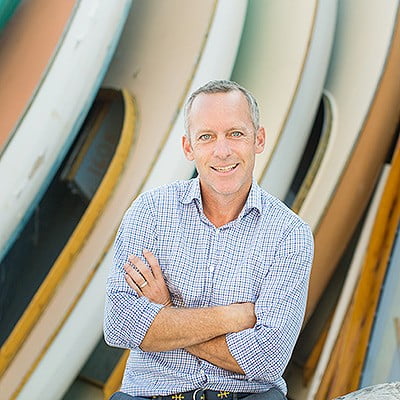 Neal Harrell
Moderator
Neal Harrell is the founder and president of Brooks Marine Group, a Newport-based management search firm specializing in recruiting key personnel for recreational boat and yacht builders, boatyards, marinas, boat dealerships and marine industry suppliers. This is the 6th time he's moderated the ACYA Seminar Series.
Destination Highlight: The Bahamas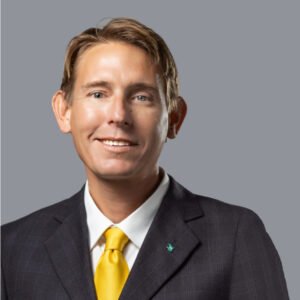 John H. W. Pinder II
Parliamentary Secretary of Tourism, Investments & Aviation
Member of Parliament for Central and South Abaco, Mr. John H. W. Pinder II, was appointed Parliamentary Secretary to the Ministry of Tourism, Investments & Aviation on September 23, 2021.
Mr. Pinder is a direct descendant of the first settlers of Hope Town and Cherokee Sound in Abaco. Not only is his heritage deeply nestled in The Bahama Islands, but his heart and passion reside within the community of Great Abaco, where he has been an active member since a young age including serving on the District Local Government as Deputy Chief Councillor.
For several years, Mr. Pinder ventured abroad to further his education and broaden his understanding of the world beyond our island paradise. While overseas, he studied International Business & Finance in Florida and London, England. He received his Series 3 National Futures & Commodities Broker License and Bahamas Real Estate License. He is an entrepreneur and has held different positions in the hospitality industry in multiple countries. These experiences have sharpened Mr. Pinder's skills in logistics, management, sales and marketing.
Whenever time permits, this native son of Abaco can be found engaging in his favorite pastimes: sailing modern and traditional sailboats with his wife and two young children.
Destination Highlight: Rhode Island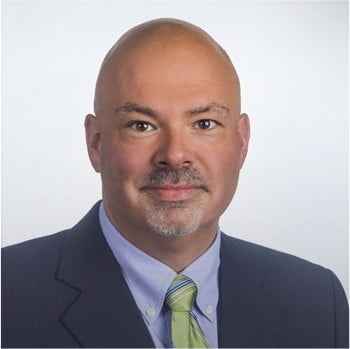 Mark Brodeur
Director of Tourism
Mark is responsible for implementing and managing the activities of the corporation's International and group tourism efforts, PR, sales trade events, and marketing programs. Mark manages the Corporations tourism industry research. As the tourism sector lead, Mark is the first point of contact for industry development interests and works with industry to develop tourism product.
A 39-year veteran of the tourism and hospitality industry, Mark has worked as director of operations for Rhode Island Tourism and manager of the Rhode Island Welcome Center. He held leadership roles at Paragon Tours and Travel and Suisse Chalet hotels. He also has advised firms such as Travel Access, AAA, Scholastic Tours, and Camera Tours. In addition, mark has directed hundreds of package tours to destinations throughout four continents.
Destination Highlight: Croatia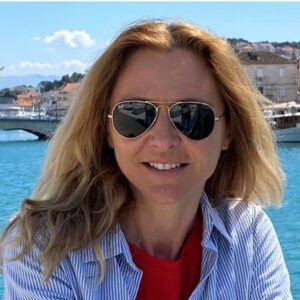 Helena Catipovic
President, POSH AFFAIRS
Having graduated from the University of Law in Split, Helena Catipovic was able to put her legal degree to good use in the newly emerging yacht charter business in Croatia in 2004.
In 2006, Helena helped start Fortuna Cruising which eventually became the "go to" company in Croatia for the worldwide yacht charter industry for Croatian crewed charter yachts, particularly Croatian Gulets.
Helena formed her current company Posh Affairs, Ltd. in 2016 still representing Croatian crewed charter yachts, including Croatian Gulets, but also representing the new Croatian Super Gulets. Posh Affairs still retains the reputation as a "go to" company for the worldwide yacht charter industry for quality Croatian crewed luxury charter yachts and Gulets.
As well as representing high quality private Croatian charter yachts and Gulets with terrific crews, Helena also is an Agent for charter guests on the yachts in the fleet she manages for various land activities such as organizing private visits to award winning Croatian Wineries, arranging private museum quality guides, and creating private demonstrations of the UNESCO Cultural Heritage Event of Klapa Singing for charter guests to see and experience everything about Croatia while cruising in the beautiful clear blue waters of the land of 1000 islands.
European Committee for Professional Yachting – ECPY Transport Agreement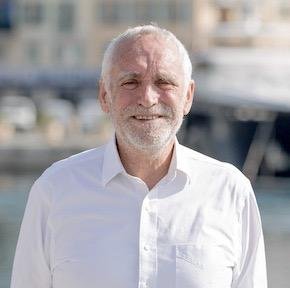 Thierry Voison
President, ECPY
Thierry Voison has 35 years of experience and a vast list of contacts in yachting. His reputation as a key player in the industry quickly grew as he established himself at the very heart of yachting with his tenacity and precision helping to develop his own business alongside the French yachting industry in general. He was one of the instrumental figures in implementing the statutes for commercial yachting, a process that took some 10 years of patient and diligent work.
Thierry was and remains one of the most authoritative interlocutors with the the tax and customs services. It was in part the recognition of his skills and hard work that in 2007, saw him elected as the first French President of MYBA (Mediterranean Yacht Broker Association), referred to as the Worldwide Yachting Association which advocates good professional practices and defends the interests of global yachting. Thierry still holds prominent posts in the industry such as President of ECPY (the European Committee of Professional Yachting) and his views and advice are sought by many.
The World of Yachting is a boutique brokerage company, recognized worldwide due to the global influence and the expertise of its chairman Thierry Voisin. The World of Yachting assists you in the sale and purchase of any type of yachts but propose also a large selection of yachts for charter with personalized itineraries and yacht management services such as charter management, project management, complete yacht refit process, administration, flag and many more.
AYCA E-CONTRACTS: PLATFORM FOR AYCA CONTRACTS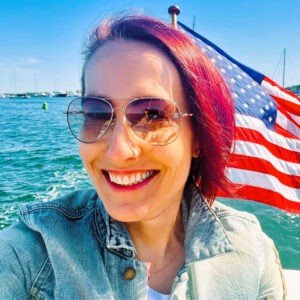 Martha Lukasik
Charter Broker, CharterWorld
Currently, a retail charter broker at CharterWorld, a worldwide crewed yacht charter company, Martha Lukasik has been in the yachting industry for the last 20 years in various roles including selling, charter managing, and now as a retail charter broker.
Martha is a member of the American Yacht Charter Association (AYCA), currently serving as Vice President and a Board Member. She has also been a member of the Mediterranean Yacht Broker Association (MYBA) for over fifteen years as well as the Charter Yacht Broker Association (CYBA) where Martha serves as a Board member and Chairperson of the Contract Committee.
Martha lives in Fort Lauderdale, FL. She loves traveling, hiking, working out and training in martial arts. She finished University in Gdansk and Oslo (studied languages, literature and philosophy of politics) and finished university with Master degree in Norwegian literature and PHD in philosophy of politics.